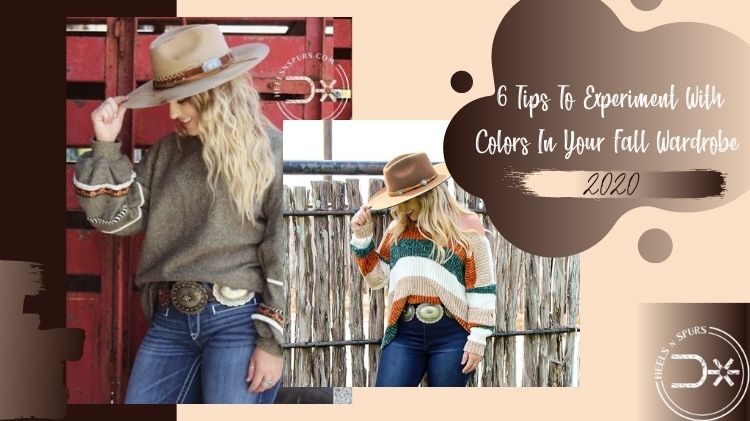 6 Tips To Experiment With Colors In Your Fall Wardrobe 2020.
The fashion world is everchanging and designers are continuously experimenting with new shades and designs. The wild, rich and deep hues of autumn, will give designers a whole new palette to work on. This might demand a significant alteration to your wardrobe. If at all you are on a shopping spree, take a look at the best colors you can choose for this season.
Our list will have something that will please everyone, no matter what color you like or what color may suit you.
1) Scarlet, Orange, and Yellow
These vibrant and vivacious colors blend with the fall season. These hues create a perfect toning with the colorful leaves. The best part about these colors is that they are a match for any dame; regardless of their skin or hair color. You can dress formally in our Rosita Embroidered Dress or adorn a casual look with San Antonio Lace Jumpsuit. The colorful blend of these apparels is sure to personify your sparkling aura. If you are reluctant to try these bold shades, you can opt for some accessories like The Dixon Western Boot with your black dress.
2) Dark or Light Blue
Pretty pastels look adorable in any season, be it summer or fall. You can divulge from the mundane pastel options to darker shades of blue like turquoise or royal to look dazzling this fall. Wear the Sunflower Dress to a beach or a casual dinner with friends. You might want to invest in our Fall Turquoise Knit Sweater Top that would look awesome with distressed jeans and leather boots. Enhance the look further with a cowboy hat and a smart metal belt. The Rosita Embroidered Jumpsuit is a classy outfit that can get you looking glamorous. This color looks royal and is sure to set you looking a class apart. Our wide range of beautiful turquoise and silver jewelry is another option to get on this bandwagon.
3) Burgundy and Purple
These mixed shades are all over the window displays this fall. You ought to have at least one piece of clothing in these trendsetting hues to get eyes rolling. You can try a pastel purple or a deeper amethyst; these eye-catching shades look wonderful in any form of clothing. The Ariat Purple Tek Pullover is sure to make you look stunning. A perfect fall ensemble; it will protect you from the mild cold with style. Our purple Southern Aztec Sneakers are comfortable and look phenomenal. Try these to venture into this trendsetting color world.
4) Pastel or Shocking Pink
A girl's best friend; this color can add oodles of feminism to your persona. This tender color is sure to focus on your elegance and sophistication. To add more vibrancy, try the brighter shades of pink. Grab a pink bag or a scarf to get that chic look! Team it up with black or dark blue and your ensemble is sure to kill.
5) Emerald Green
Hands down, this color is a fantabulous choice to look mesmerizing this fall. It can accentuate your features, lifting your looks a level higher. The aristocracy that this color imparts to your wardrobe is beyond the realms of your imagination. Team it up with orange, yellow or black and you have a striking ensemble ready. The right jewelry can add elegance and charm to your outfit.
6) Earthy shades
Chocolate browns, beige, cream, and grey can dispose of a subtle yet stylish look. These neutral shades can be worn anywhere and anytime. They would add extra glamour when paired up with any of the above dark shades. Despite being sober, they enhance your beautiful skin tone. We have a range of knitwear tops and fancy bottom wear to try out in these shades. Our classic bag collection is filled with these subtle and sober shades.

Conclusion
Heels n Spurs a women's western wear boutique is geared up with the trendiest colors and styles this autumn. Spurs shop will allure you with a spectacular range of dresses and heels. The Spur clothing and heels boutique has something in store for everyone at the most reasonable rates. Once you go through our product range, we assure you that you will be pulled to visit us again.